Spirit of Hope Farm produces some fantastic Angus, Hereford, and Angus cross beef every year. As a Beef Quality Assurance certified farm, we have passed a rigorous training program to assure that our beef cattle are well-managed, well-fed, and appropriately handled to maximize productivity in a humane and animal-conscious manner. Our cattle are pastured in herds, fed untreated corn and other minimally processed feeds to ensure a healthy animal that produces well-marbled, high quality beef. We do not administer non-therapeutic antibiotics nor are our beef cattle given artificial growth hormones or exposed to pesticides or pesticide-treated fields. These naturally raised cattle yield the juiciest, most tender and flavorful beef you'll ever put on your table!
We are not a cow-calf operation, rather we purchase yearling cattle from a local family farm in China, Maine. We believe in supporting local farms who share our commitment to humane care of animals!

For more information on Beef Quality Assurance certification, click here:
http://www.bqa.org/whatisqualitybeef.aspx
We are now accepting pre-orders for 2012! Orders require a non-refundable deposit. Deposits are applied to your final beef order.

2012 prices and deposits are as follows:
Beef quarter: $500 ($100 deposit)
Beef half: $950 ($200 deposit)
Beef whole: $1800 ($400 deposit)
Deposits are due to confirm your order. Payment arrangements are available to fit every budget. Balance must be paid in full by August 15th for mid- September delivery. Prices include finishing, processing, vacuum-sealing, flash-freezing, and delivery within a 25 mile radius of Bangor. Delivery may be available outside the delivery area with an additional fee and by prior arrangement. Pickup is also available at Maple Lane Farms in Charleston if preferred. Contact Jen at (207) 441-3974 or at spiritofhopefarm@hotmail.com to order or for more information.
2008 Angus cross heifer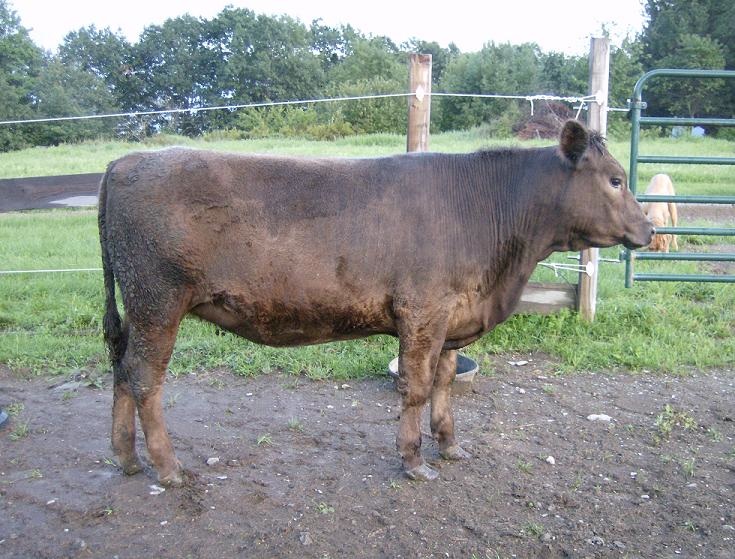 2010 Angus/Hereford cross heifer